We Are
A Video Production Company
Recording… Streaming… Your Event
Or building your system so you can do it yourself
Church Service, Wedding, Webinar Virtual Tour, Meeting, Interview…
Use Video to preserve and share your Special Occasions
Use Video to Define Your Brand and Inspire Engagement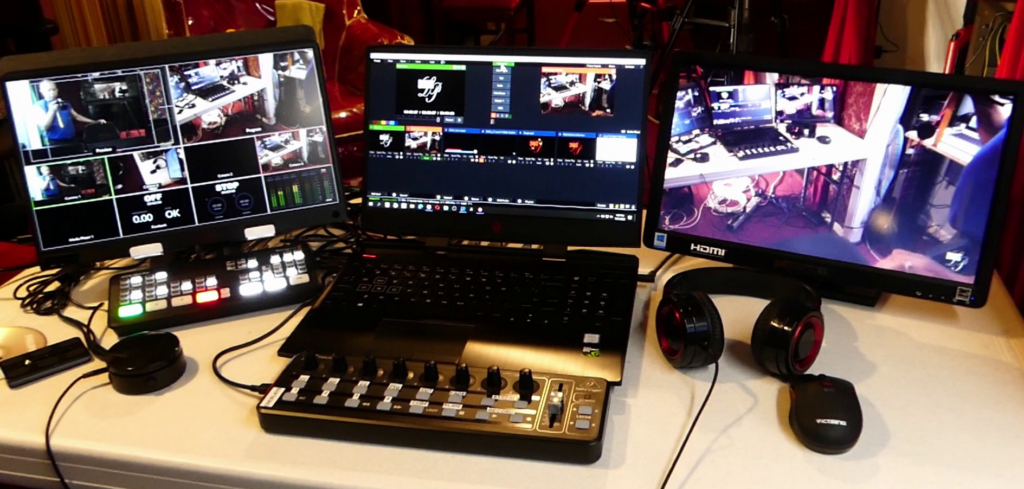 Where our work can be seen
DNKS Legacy Productions – YouTube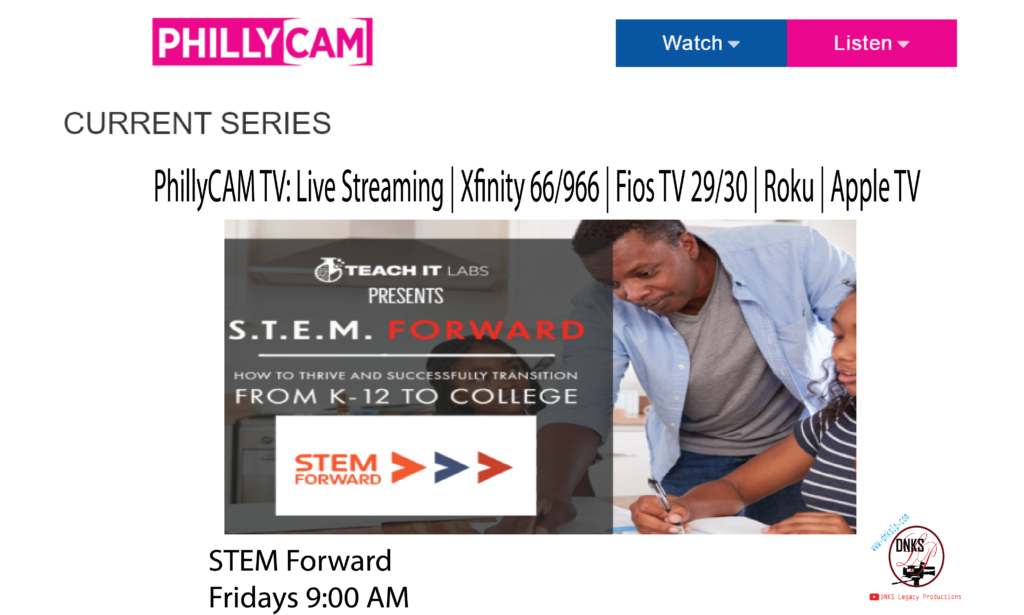 The rights tools to create
If you don't have the tools to create your vision for your video production. We can help you to record and/or stream a new product demonstration, an interview with the creator, stream your conference events, stream your church services, etc. We can do the streaming and recording for you or help you to develop a more permanent solution. We help churches, Organizations and businesses develop video creation and streaming solutions. We specialize in building systems for media (video) creation. There is more to media creation than just going out and buying a camera. The kind of media creation, you' re planning determines what you need. We have developed systems for single-camera events, to multiple cameras connected to a mobile AV/TV studio controlling the recording and/or streaming. We have already gone through the growing pains of; what camera do I need, DSLR or Camcorder? What cables are best for my needs: HDMI or SDI? How do I get the best quality sound from the soundboard? How do I control the acoustics of the room… can I control the acoustics? Then there is lighting; sometimes you have a lot of control, and others you have little to no control. Starting out there are a lot of questions, let's talk and figure out if you' re asking the right questions and most importantly finding the right answers.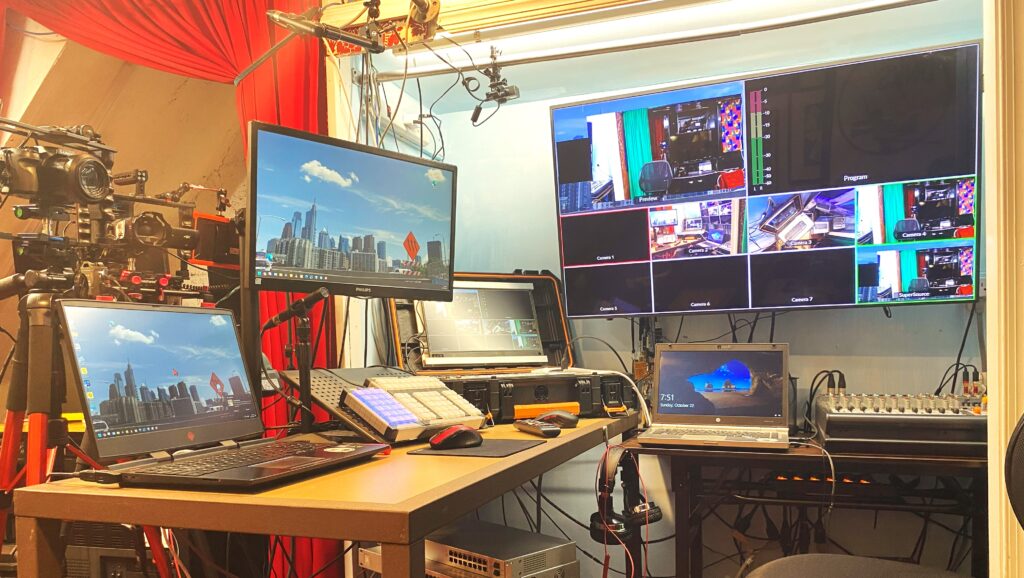 The Challenge
When you start out you may not know how many questions you need answered to create a quality product or even the questions to ask. As is common today, you start by watching a YouTube "how to" video. After watching a few of those videos you may think, you know the answers… Are you watching the right video to help you create what you want to create? What if… most of the how to videos you saw, were about capturing video from a DSLR cameras, so you may not be thinking of buying a camcorder? You may think… nobody even uses camcorders anymore. That could be the wrong answer, for reasons we found out about the hard way. We have gone through the growing pains of developing media creation systems to meet various needs. We have created systems for large multi-camera events, a mobile TV studio. We have designed other systems that will fit in a backpack for mobility, to record multi-camera interviews. Even a single camera event can involve a system, not just a camera. We will help you figure out the questions to ask and most of all the answers you need to create your vision. We can help you by doing it for you or by building your system and teaching you how to do it yourself.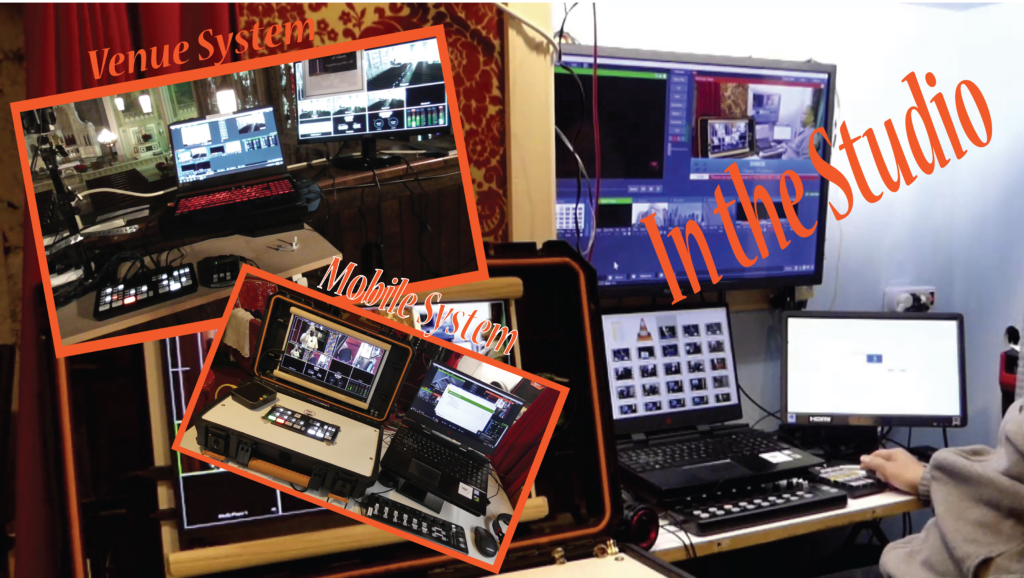 We will do the recording for you or build recording systems tailored to Your needs
Value
Save money and some frustration by letting us help you. If we, do it for you or you, do it yourself don't get frustrated by purchasing the wrong equipment for your needs. When you spend the money on the right equipment for your needs, it will serve you for years to come. Buying the wrong equipment will cause a lot of frustration and cost you more money only to end up on a shelf in the back of a closet. Mistakes can add up the cost quickly. We can help you avoid frustration and save money. We will help keep you from continually starting over because of a lack of knowledge. We help you to make building block decisions. Building block to help create your vision.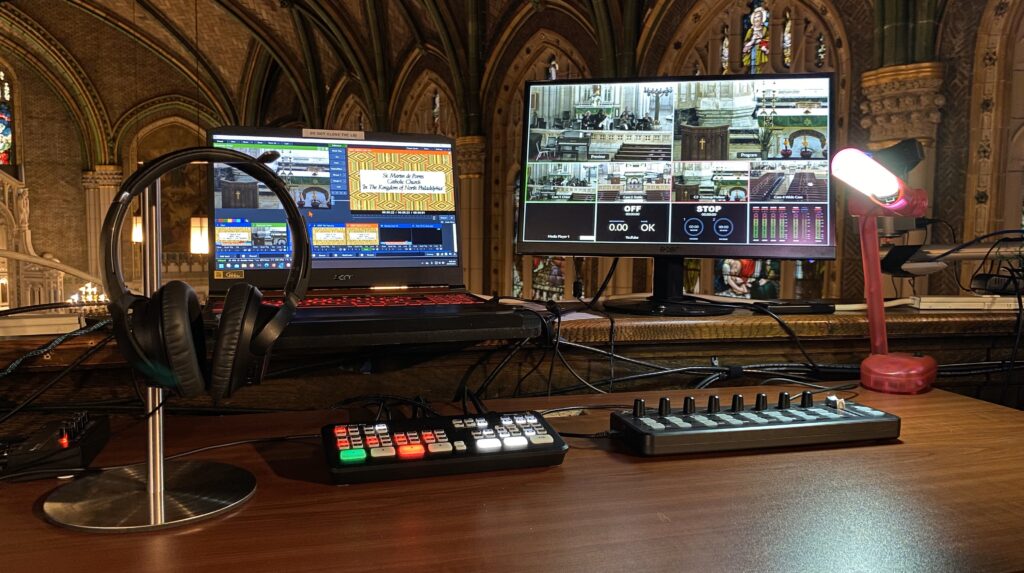 We help You define Your Brand and Inspire Engagement